Darrell Whitacre
Executive Director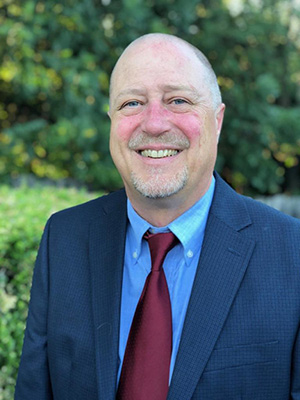 Darrell has nearly 30 years of experience in the field of Early Childhood Education and holds a B.A. in Child Development from California State University, Chico. For the past 12 years, he has held the role of Child Development Center Director in the California Community Colleges System for Butte Community College and, most recently, for Napa Valley Community College. He has a Head Start and Early Head Start background and served as Disabilities and Site Manager in Butte County. He served as the Chair for the Local Child Care Planning Council in both Butte and Napa Counties. Darrell is a member of the Californians for Quality Early Learning (CQEL). He is a strong proponent and participant in Quality Counts and the Quality Rating and Improvement System.
Darrell is originally from Castro Valley, here in Alameda County, and currently lives in Napa. He has four children and two grandchildren. His own experience as a student parent motivated and supported his chosen Early Childhood Education vocation. Two of his children participated in an ECE lab while he attended college as a student parent.
Darrell values his role as a leader, mentor, and model to staff, students, and colleagues. He holds professionalism, high quality care, and diversity in high regard and takes an open and supportive approach to ensuring all of these qualities are a priority in his work.
Darrell is passionate about team building and coaching within high quality early education programs. His focus is serving children and families as the heart of a healthy early childhood education program and supporting his team to deliver the best possible service. He is highly relational and has a proven track record of developing strong collaborative teams.
In his spare time he enjoys the outdoors, working in his garden, and spending time with his family.
Kristen Burmester
Associate Director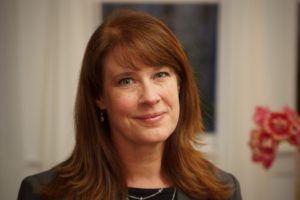 Dr. Kristen Burmester believes that every moment is a chance for a child to learn and develop an awareness of the world around them, and is committed to integrating this educational pillar into ECEP's vision of care. She understands that childrens' growth relies on strong connections between schools and families so she works tirelessly to ensure educators are supported and that families are included in their child's education.
Prior to joining ECEP, Kristen served as the Assistant Director of the Berkeley Evaluation & Assessment Research (BEAR) Center where she collaborated with the California Department of Education (CDE) and WestEd to refine the Desired Results Developmental Profile (DRDP), and to customize the program for other states and other countries. By integrating her self-designed Framework for the Development of Equitable Measures into this process, she was able to ensure that these assessments meet the highest standards of reliability, validity, and cultural sensitivity.
Kristen has developed programs and policies designed to support educators and families in fostering positive developmental growth with their children. She created the multi-generational Playschool Program in West Oakland that guides caregivers to develop positive, healthy interactions with young children in a "shared community of play".
Kristen's background in data science, research, and psychometrics has fueled the creation of systems and processes focused on how early development can best be observed, measured, monitored, and supported in order to introduce learning opportunities that best meet the needs of an individual child. She served as the Chief Data Scientist and Director of Research for an early education edtech company where she developed research-informed technologies to support teacher and learner solutions to improve the efficiency and reliability of the implementation of state policies for observational assessments.
Kristen holds an M.A. and Ph.D. in Policy, Organization, Measurement and Evaluation from the Graduate School of Education at UC Berkeley, has been the President of the California Educational Research Association, and is currently an adjunct professor at Mills College, Sonoma State University, and UC Berkeley. Originally from New York, Kristen has been in the Bay Area for 22 years. She lives in Berkeley with her husband, two children, and far too many pets. In her spare time, Kristen travels, camps, reads, and spends time with family.